Welcome to our iOS beta tester program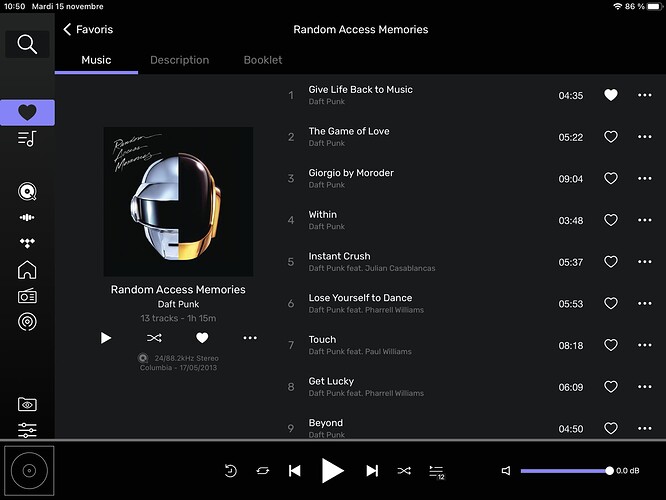 If you are interested by trying the new tablet mode of the Remote, all you need is click on the link below to install it:
Make sure you have at least the version 2.0.4 of Audirvāna Studio or Audirvāna Origin installed to get the proper performance to try it.
---------------------------Questions and Answers---------------------------
Where to give feedback/report an issue of the app?
I first ask you to NOT send your feedback/report by mail, send it on the forum so I can answer you more quickly and if more users have the same issue as yours, it will be easier for prioritizing one over other.
What I need to give feedback/report?
Please give us the iOS version and your device info you can get here:
How long will last the beta?
Until beta testers feedback give the green light for release, the beta will keep on going
How to stop being part of the program?
You just need to uninstall the app.
Have a great test and enjoy the tablet mode (and many more)