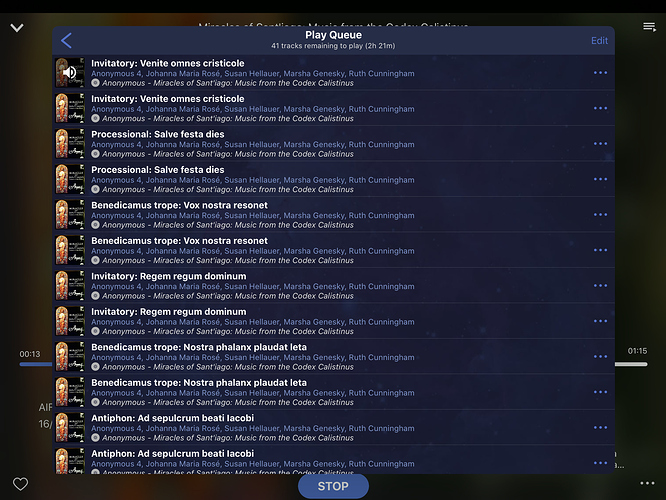 Something very strange is happening.
When selecting an album to play I see all the items of that album double. And Audirvana plays everything twice!
Why does this happen?
It's worthless now.
Settings: The app scans my library every time at startup so I presume the database is always updated.
Help much appreciated.