Hello,
I'm a big fan of Audirvana but I have stumbled across a bug with VST3 plug-ins when Windows display scaling is set to something other than 100%. This is shown in the attached image: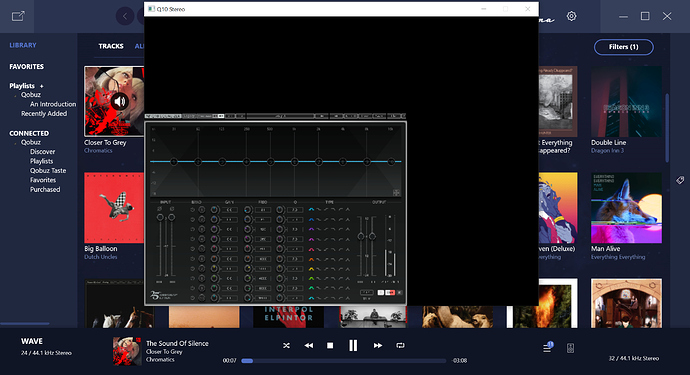 Plug-ins cannot be used because they cannot be seen clearly and mouse clicks do not register in the correct place.
All plug-ins work properly at 100% scaling – this is my chosen workaround at the moment. This is a big issue for people with high resolution displays as Windows display scaling defaults to 150% and is most usable at this value.
Are the Audirvana developers aware of this issue?