I am trying to stream DSD to a Naim DAC V1 without converting to PCM First but all I hear is static. Everything else works fine in PCM mode.
I use USB to connect a Mac AIR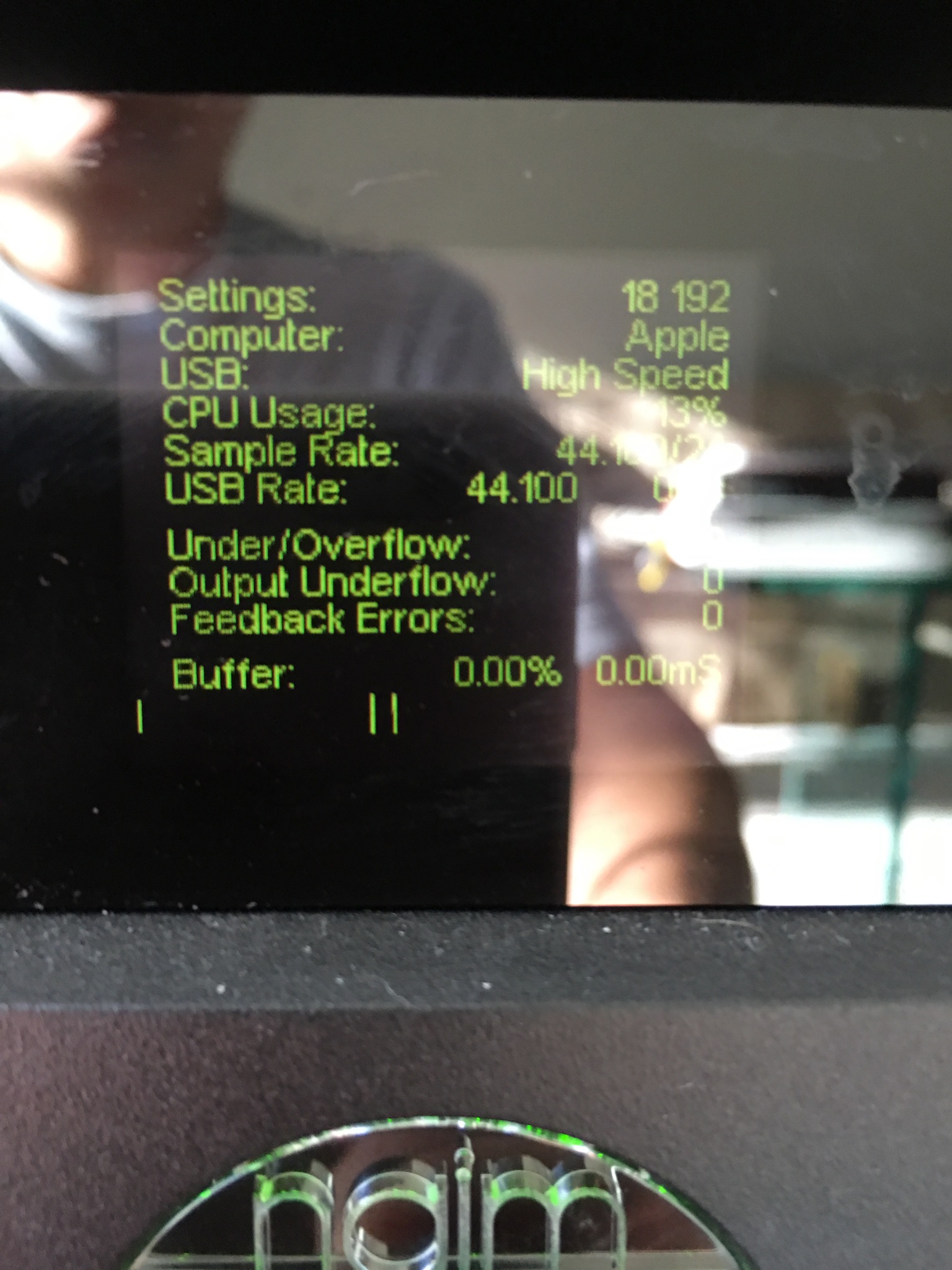 running Sierra to the DAC.
If I convert to PCM I hear the music and it sounds pretty good - However NAIM says the DAC should be able to convert DSD to analogue so I would like to hear what that sounds like. If I set Audirvana Preferences using Native DSD Capability "DSD over PCM standard 1.0" or 1.1 all I hear is static. If I select "None: Convert to PCM" I hear the music.
I attached some shots of the DAC firmware which is all up to date and A+ preferences both with PCM and DSD.
If you are trying to help, lets not get into discussions on the value of DSD - I would simply like to hear it and try for myself.
Thanks for any help on this.