I'm currently in the process of tagging my music library (FLAC, mainly OSTs) with extensive details about artists, composers and performers. I am having problems with Audirvana handling the case of multiple composers very poorly.
As a reminder, the Ogg Vorbis documentation (which is used for FLAC tagging) states that the recommended way of tagging tracks with multiple artists, composers, … is to use multiple fields with the same field name:
Field names are not required to be unique (occur once) within a comment header. As an example, assume a track was recorded by three well know artists; the following is permissible, and encouraged:
ARTIST=Dizzy Gillespie
ARTIST=Sonny Rollins
ARTIST=Sonny Stitt
I have been using kid3 for tagging, which worked great for me so far.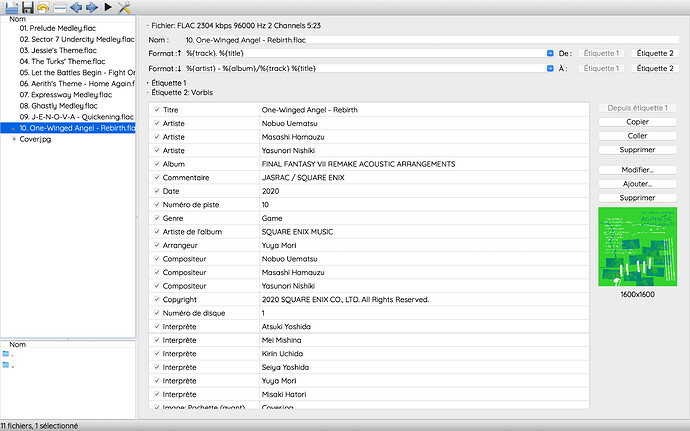 I checked with other tag editors and many do recognize the tags correctly: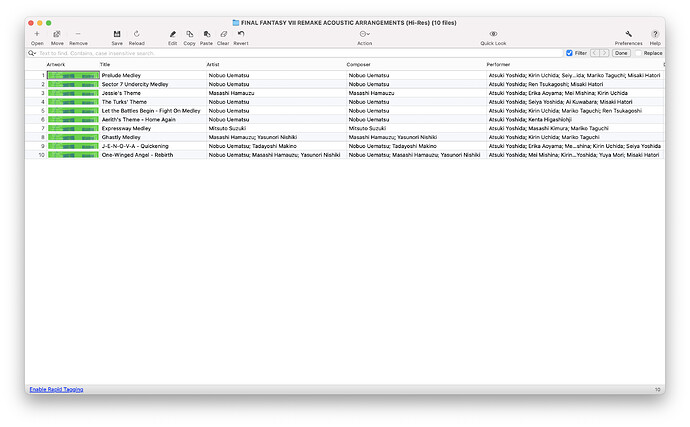 However, Audirvana is a mixed bag and recognizes the tags poorly. For instance, it does recognize the multiple artists (from the separate tags). However, all the rest is simply ignored and it only shows the very first tag. This itself is not really a problem as I would have lived with it. The real problem is: as soon as Audirvana touches the tracks metadata (e.g., if you rate the track or the album, add replay gain info, …), it will delete some of the tags. For example: it will delete all the additional composer tags and keep only the first one.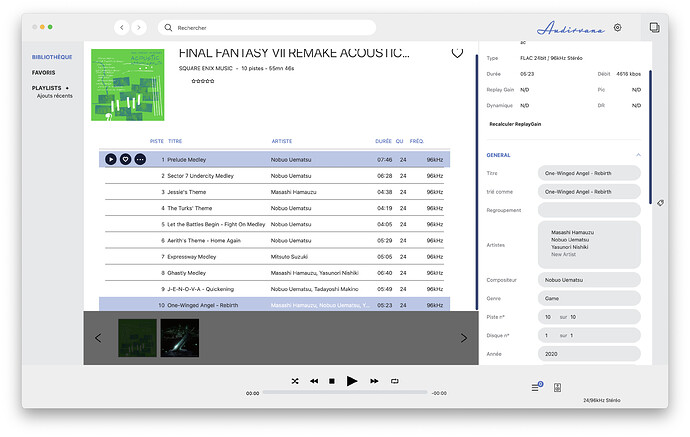 So… For a 98€ music player, can we at least get proper handling of tags and meta-data please? And to be perfectly clear: I am not going to change how the tracks are tagged (since it conforms to what seems to be the standard) just to accommodate how this or that music player's own non-standard implementation.