Hi @Antoine
Suddenly, (this fabulous app) no updating in past week on computer or Remote and this app now does not complete start-up.
Crashes and says wait until developer…
Galaxy Fold 2 and Galaxy Fold 3
Opens to this screen: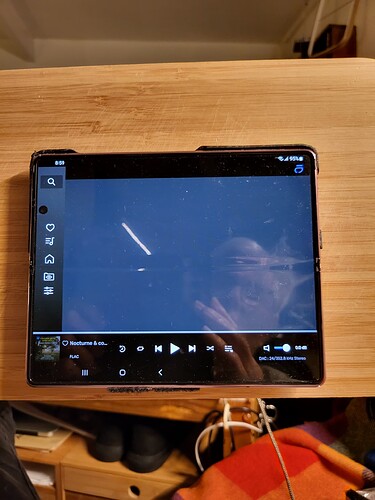 Then goes to this: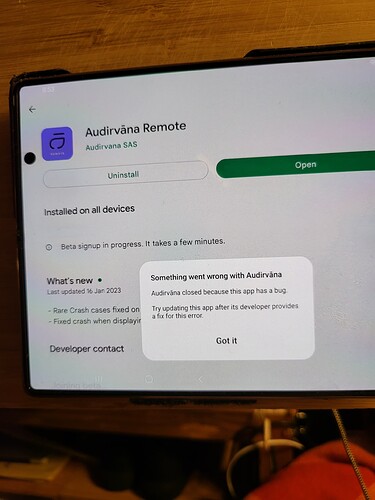 I signed up for Beta again to see if I can get a working remote.
Phil
P. S. Beta does not work either.
[I hate saying this, but I've reverted to using Splashtop as a (reasonable) backup solution. But how I miss the convenience of the Remote App.]