Hi,
I am new to Audirvana, just started a new trial.
I have been using LMS and Asset uPnP for many years and have amassed a large number of custom TAGs which I would like to expose in the Studio GUI and on the remote in order to be able to browse by them…
One very basic example would be browsing by RATING. In Asset uPnP it's quite trivial to define the list of extra TAGs you want to be scanned in the database and then modify the browse tree in order to include those in the menus.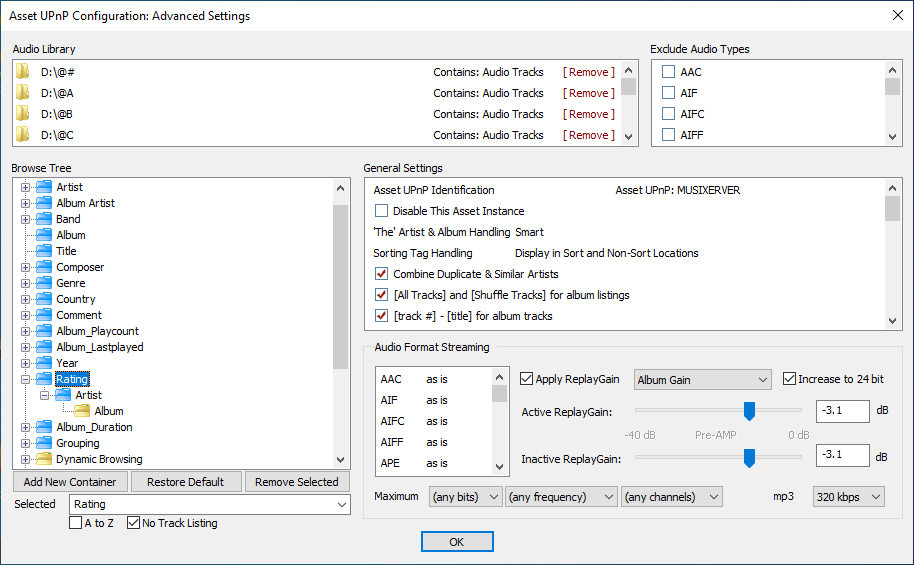 On LMS I could use the Custom Scan / Custom Browse plugins to achieve the same result, while in Roon I could populate the ROONALBUMTAG custom TAG with all required values and those would appear in the list of TAGs and could be used for filtering.
The question is: how can I achieve a similar result in Audirvana? I could find no option or topic anywhere describing this and it seems like quite a basic requirement to me.
Thank you!