Hello! I'm a fan of your music playback software. I really appreciate your dedication to the quality of playback and usability of the program. I recently subscribed to Audirvana Studio. I thought that within a month, perhaps, I will not be able to fully evaluate all aspects of this program. I believe that in our rapidly changing world, you need to be constantly on the alert and quickly respond to changes. Streaming services are extremely convenient. They are constantly being improved and changed. And in order to be able to interact with them through other applications, these applications must also be updated and improved. Respond quickly to changes. To do this, programmers must work and get paid for it. And the subscription model is really a good livelihood. BUT! Sorry! You have not existed for the first year. You have a large number of users. And it's high time to make an interface without any problems. I believe that the price in this case for a subscription to an application with bugs is too high. Do you work closely with streaming services to anticipate and react to changes in the API? No. Do you serve and store huge amounts of data on servers? No. Do you provide cloud storage for users? No. Does the above program work perfectly? Not really.
What errors have I encountered. I have been using Qobuz for listening to music for several years now. It may be more expensive than the rest, but I appreciate it for the fact that this service pays performers more than other services. It also provides high quality content. I like it. But today I ran into a completely unacceptable error. I wanted to hear Bach. Rarely, but sometimes I cry from the music. It tears my soul apart. Pulls out of despair and inspires! But look at how the player behaves? What is this? You can see where the screen is tapped. AND? Which track does this turn on ??? In the sense? What is it??? I understand if I bought the app for this price that I pay for the subscription. But you want this amount every month. In the sense? With this error, the application should cost 10 times less. It's just indecent.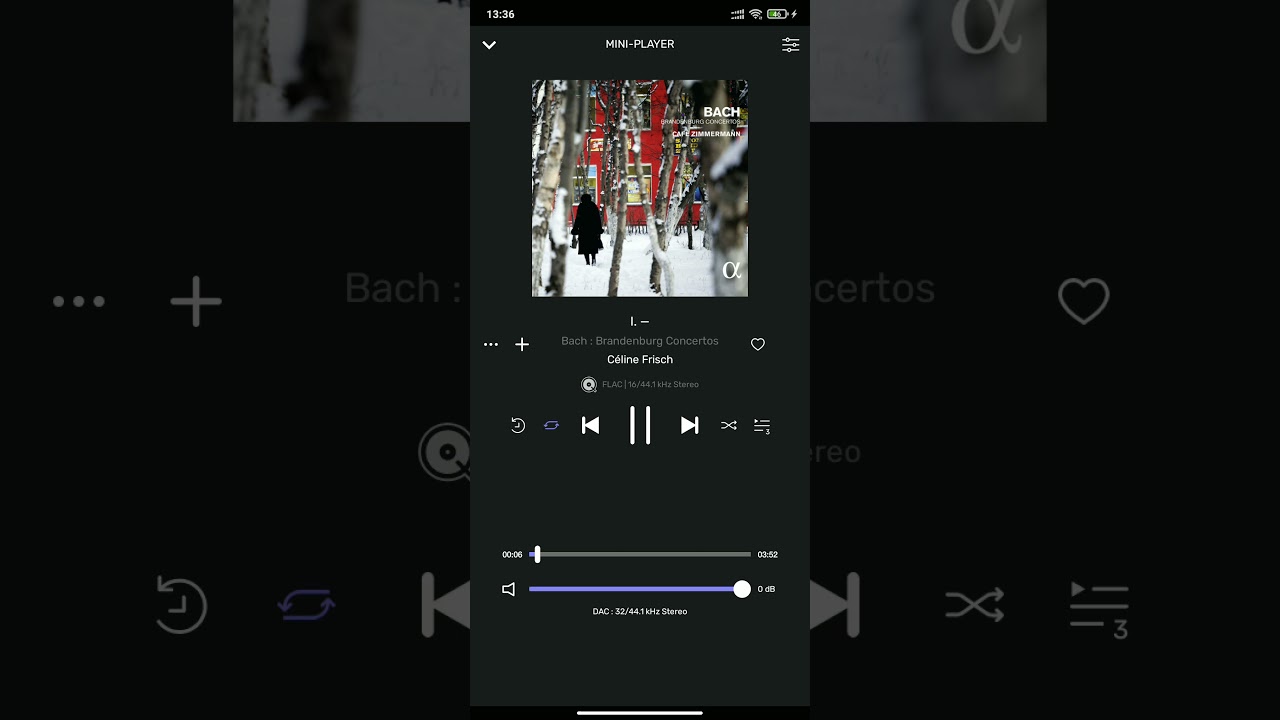 The second, completely critical bug is that when I load a Qobuz playlist, which contains about 700 records, when I scroll with the mouse wheel, the list jumps to several screens at once. In just a couple of clicks of the wheel, I'm in the middle of a 700-track playlist. ??? What is that supposed to mean? Even free apps have never done this on my Mac.
Third. I keep running into the "Request Error" error when I try to play the first track on a Qobuz album. Pressing it again turns on the second track, but never the first. Wildly annoying.
Therefore, I believe that for the amount you are asking for your application, it should include a subscription to a streaming service. Those. If I pay for Audirvana, it includes a subscription for Qobuz. Or vice versa.
But! You have the best remote control for android. This is really very cool! It is beautiful and extremely convenient. I really enjoy using the android remote control. I love this cute design and control logic. This is a great solution! Thanks! This is what drives me to use Audirvana.