Hello:
I am new to Audirvana and tried to install the App for the first time. My operating system is the current version of Windows 10 Enterprise LTSC (version 1809).
After clicking the download button, I am first asked whether I want to allow this website to open an app on my computer. When I click yes, I get the message that I need a new app for opening ms-appinstaller (see screenshot). When I click OK, there is no response.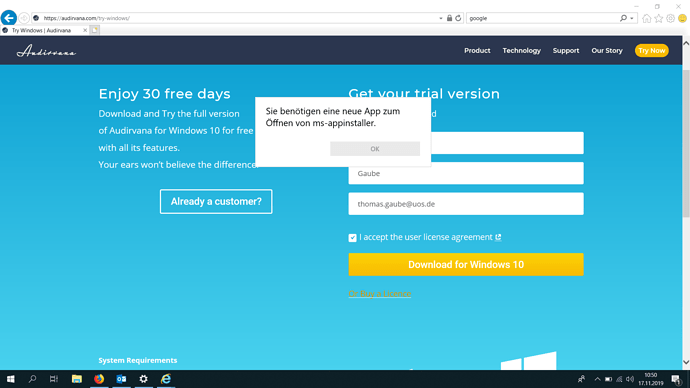 I suppose that ms-appinstaller is used by Audirvana during the installation process and that ms-appinstaller is somehow blocked under Windows 10 Enterprise (like downloads from the Windows Store are blocked under Windows 10 Enterprise). Am I right? Does anybody has an idea how to solve my problem?
Thank you, Thomas