You can customize the playlist thumbnail by using the Playlist Editor.
The first step is to use a good quality image. The album art that comes with a download is generally poor. I like to get better photos of album art. Here is where I look for album art:
https://www.albumartexchange.com You need to join (free) to download an album cover without a "watermark" showing. When you select a cover, I suggest getting one about 1 MB in size.
If you are going to put custom art on the playlist, the size is not square. So you need to crop the photo into about 400 by 600 pixels.
Here is a screen shot of a Beatles playlist: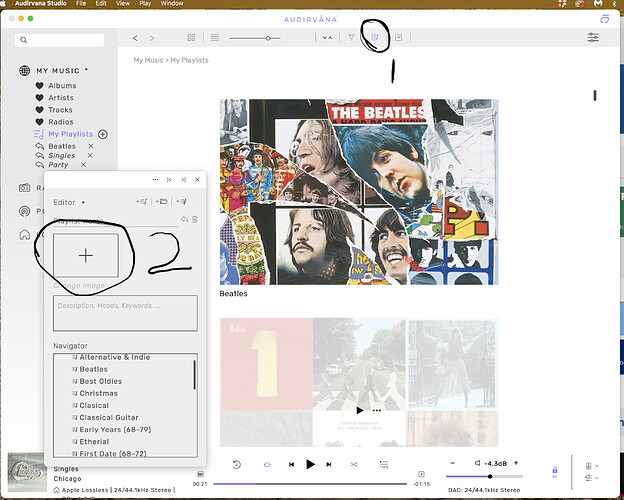 Step 1: Open the Playlist Editor.
Step 2: In the Playlist Editor, select the Playlist from the ones listed below.
Step 3: Go to the large + at the top of the editor and select "Change Image"
It is important to re-size the image to the 400 by 600 pixels.
This process is obviously not necessary, but it enhances my enjoyment of the music hobby.