Hi, I'm importing my music collection into Audirvana. On some compilation albums by various artists, I see that in the artist names the label Various Artists appears first and then the name of the singer or group.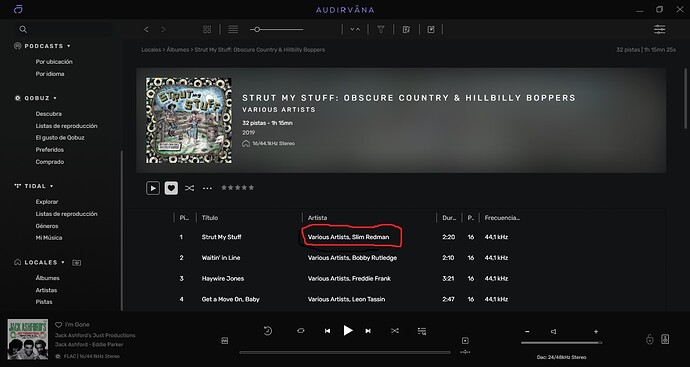 Is there a way to remove the " Various Artists" tag? I guess so but I can't find it.
Excuse my English, I'm using the translator.