Thats interesting, so a Moode UPnP Renderer has a switch in the settings, it can be set to DoP on or off: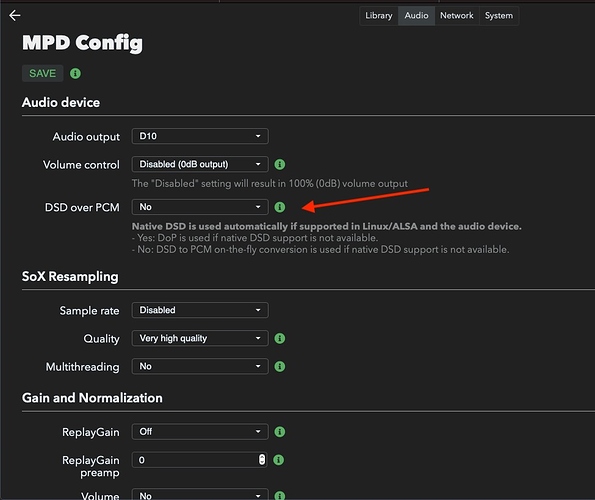 How would Audirvana detect the position of that switch, or is that impossible?
It doesn't matter which I choose, DoP on or off in Moode, DSD256 still plays as a 352.8kHz transcoded .wav file, which to me suggests Audirvana is doing that transcoding.
If the DAC can accept DoP128, why wouldn't Audirvana just downsample to DoP128 rather than transcode to PCM?