Hi im trying to export my playlist but the export playlist button is greyed out/doesnt work. What steps am I supposed to take to export playlist? maybe I am missing something.
Ive tried going to: My Playlists> Paylist> files> export playlist
I am on a Mac Audirvana 1.11.0(11100)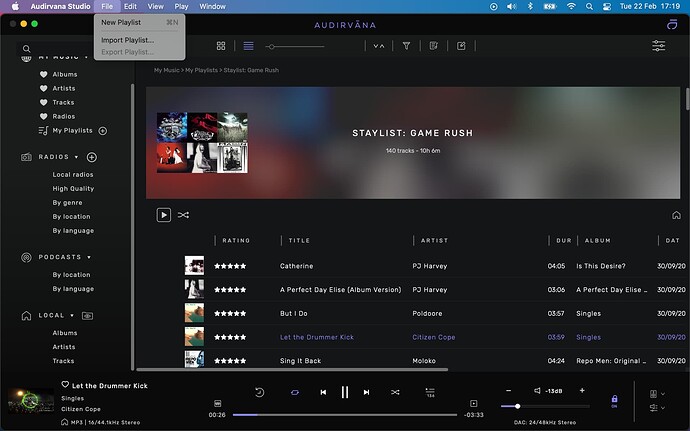 My goal is to get any kind of playlist export, in order to transfer to iTunes music and then to USB or if Audirvana can export straight to USB.
This should really be a feature Audirvana has for the price we pay for it.