I cannot import my playlists from m y external hard drive.They r in folders. What Am I missing
Hello @sattothestars,
Can you send me a copy of the "Debug Info"? You can get it in Audirvana Settings>General>Debug Info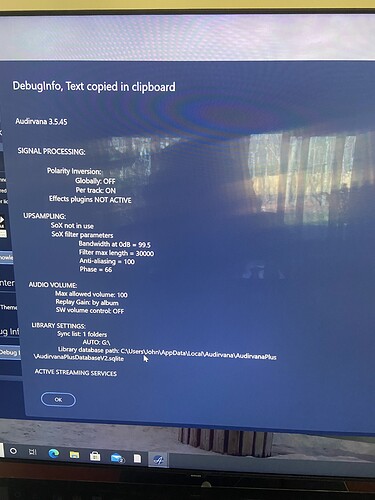 Things I would like to see.Firstly the sound is far superior to Roon and Jriver.Would be nice to have fade out and fade in between songs.Library loads up strangely in some cases.Will get into that after this issue.This is an excellent App that has tone of potential.Great work.
My paylists are in folders.on the G drive
Does the tracks you have in your playlists are all on the G drive?
that is correct in folders