It would be an excellent opportunity to evaluate which DAC is best suited to our system and our musical tastes
You can but you have to hit stop first.
Ok, thanks, but I don't see any way to select from multiple DACs among the Audirvana options
… at the right bottom of Audirvana window, in the dac section you'll find all your usb connected dacs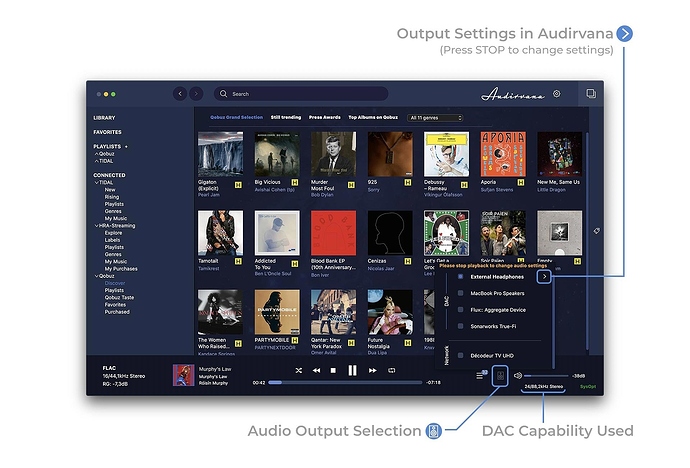 Thanks so much.
So connecting 2 USBs of 2 DACs to the PC should work, right?
Yes … one at a time of course