Hello.
I'm writing on behalf of my father who cannot speak English.
He's running the latest version of Audirvana on MacOS 14.4.2 and his left sidebar appears to be unusable.
See a screenshot of what it looks like: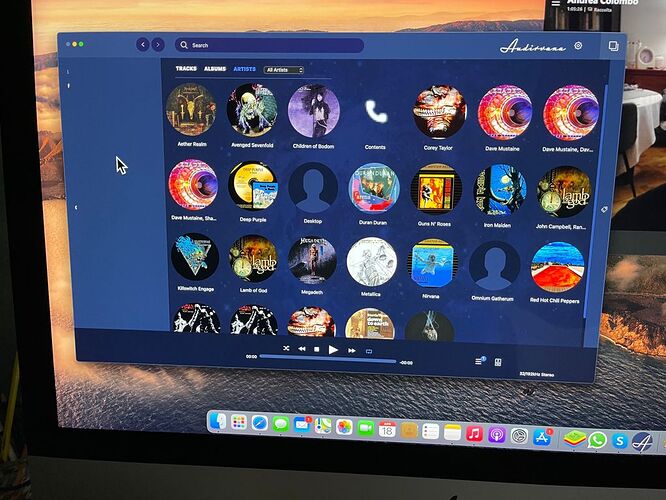 It would seem that the regular interface options are present (you can see the beginning of each word in white on the far left), but are somehow covered and inaccessible.
He already tried uninstalling and reinstalling to no avail.
Could you help with this please?