Hello : )
I would like to suggest a toggle or a checkbox to revert the current Audirvana Studio mini-player back to how it looked and behaved in Audirvana 3.5 - where you could scale it much smaller, and the album art actually filled the whole width of the window.

Look at all the wasted space and the ugly gaussian blur in the current version.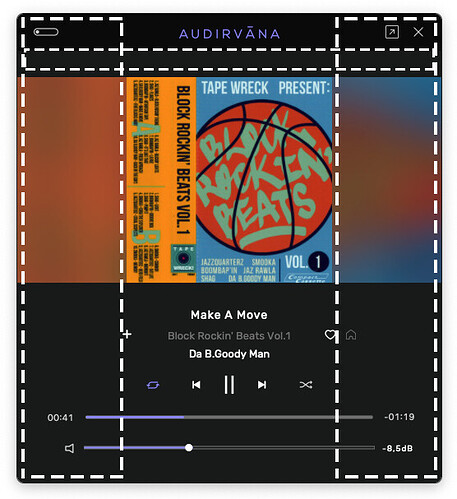 SUGGGESTION - TOGGLE ON/OFF CLASSIC MINI-PLAYER

1. TOGGLE OFF - AUDIRVANA STUDIO THICC (current)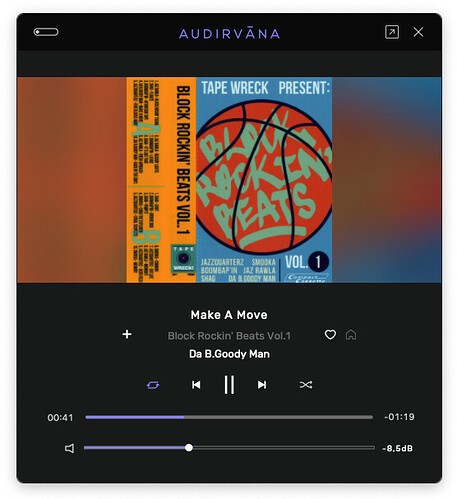 2. TOGGLE ON - AUDIRVANA CLASSIC (3.5 version with Studio UI)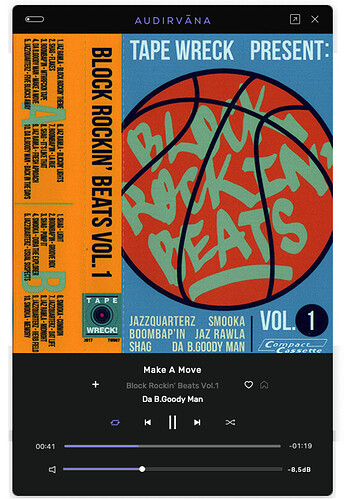 EDIT: Implemented advice from @AndyLubke
This way, fans of both Studio and Classic will be happy, as it's just a simple toggle/checkbox in the settings.
Thank you : )