i purchased the Audirvana Remote app for my iPhone yesterday & cannot get it to connect to my macOS Catalina. This is my OS data:
Audirvana Mac Version 3.5.30 (3560)
macOS 10.15.3 with 16384MB RAM
I have removed & reinstalled the Remote app w/ the same problem. I also verified the OS & iPhone are on the same wifi network, & verified the Firewall settings.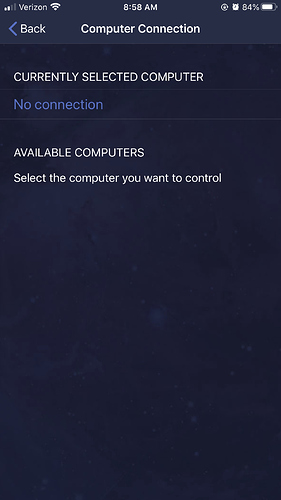 How can I resolve this?