How can I get Audirvana to display and play tracks on a flash drive? I inserted a flash drive into my Windows 10 computer. Flac files stored in A:\Music and appear like this:
01 James Taylor - Something In The Way She Moves.flac
02 Joni Mitchell - Amelia.flac
…
17 Bela Bartok- Contrasts for Vln and Clt - 003 Sebes.flac
(I have about 20 songs I'm going to use to test different audio equipment and need a wide variety of material)
In settings, I added A:\Music as a monitored folder.
I then created a playlist and tried to set a criterion based on File location, like this: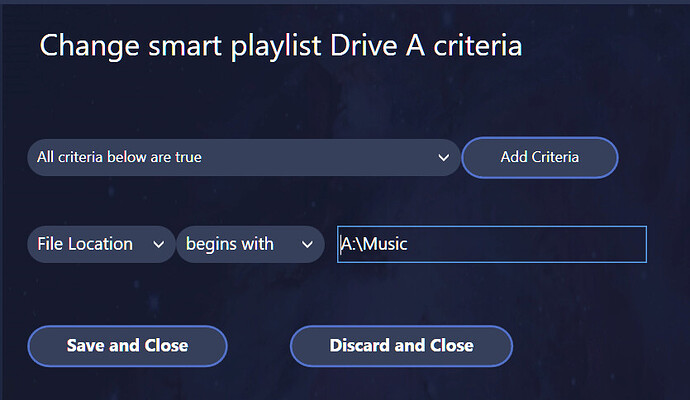 That yielded an empty playlist.
I then tried:

then

and some other variations with "" and \ vs. . None could yield a playlist. Can this be done so that Audivirna can play a folder on a portable drive?