Is there portrailt mode on android tablet samsung ?
Same on my iPad Pro 12,9
Also I can't find a way to change player without going back to the server pc UGH I hope I'm wrong ?
Hi @MikeO,
What do you mean by "change player"? You mean changing output device?
Hi @Antoine
I'd love to see track number bottom left, left of track title…
As you see in image with this kind of music (usually all classical) identifying track helps, especially when referencing the booklet.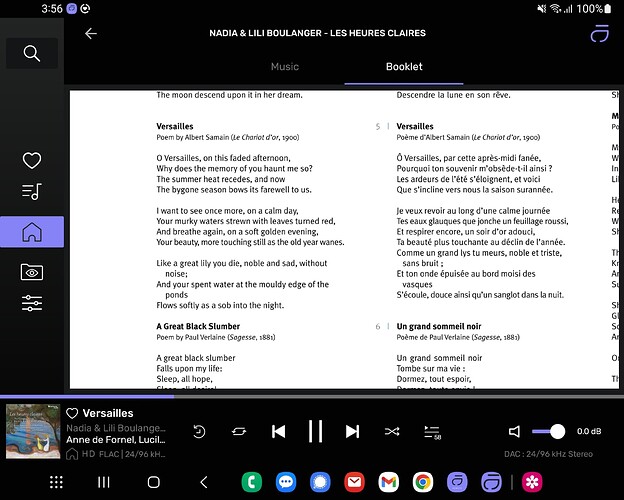 Sound still fantastic either way.
Regards
Phil