Hello, I have been using the PC version of Audirvana in the last 2-3 years. I have a problem now with the latest update to version 3.5.51. When trying to install the new version I get an error message, please see the screenshot here: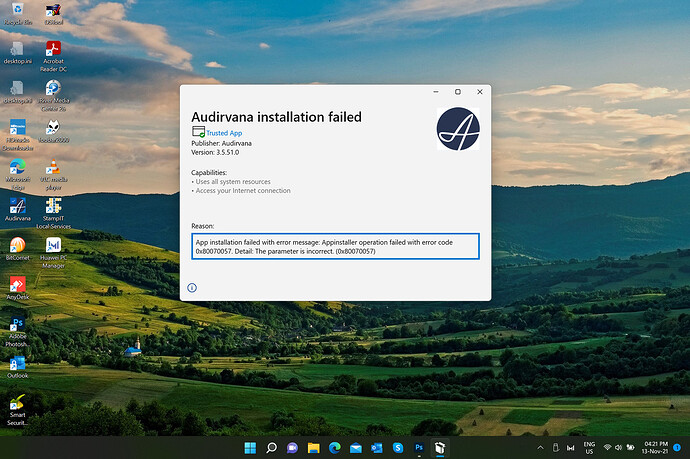 Any idea what this error code 0x80070057 means?
Thank you in advance!