Hello @mariopoli,
I can see the credits on a MacOS device:


If you go on Qobuz app, do you have the credits appearing?
On my MacOS device (MacBook Pro 11.2.3) and 3.5.44 I do not see the credits you see. However on Qobuz next to each movement there are more details (credits under info). Attached is a print screen. How can I see these on Audirvana please?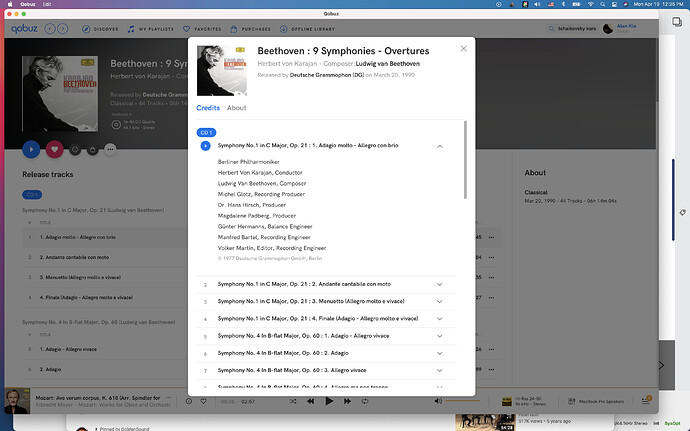 Unfortunately we do not have the possibility to display such information as it is not available in their API for the moment.