Hi,
I am using 3.5.4.6. I with Win 10. Signed up with Qobuz and it is installed on my PC w/o a problem. But when I try to connect in Audirvana I get this login below: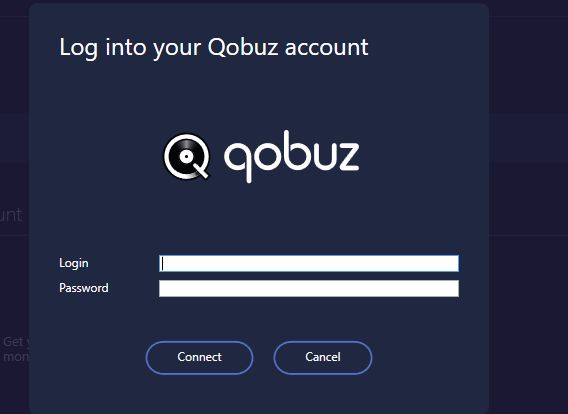 I use my user name to login and my correct password. I get an error message below.

I suppose Qobuz is asking for my user name in the login box?
Anyway…please help me get Qobuz working on Audirvana!
Thanks,
Marc