I have downloaded a number of sample HiRes music files try them out, to see how my dac reacts and also how Audirvana handles them. This is the strange thing: I have put the files in a separate folder and set that up to be synced as well as my normal library. There are 19 files in the folder of which 15 files start with 2L-.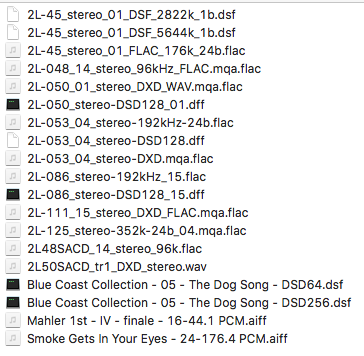 If I do a search for '2L' I get 3 results: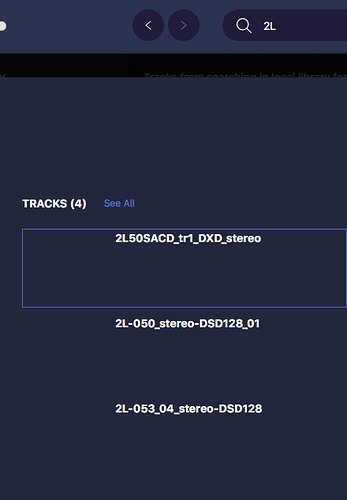 These files will play on Audirvana, no problem, but where are the other ones?
If I go into the Finder and right-click on any of the HiRes files and choose 'Open with Audirvana' the other files also play but they do ot turn up inside the Audirvana library. Is there maybe a problem with the file names that Audirvana won't import them?
I am running MacOS High Sierra on a 2009 iMac with the latest version of Audirvana