In albums with multiple album artists (FLAC files with multiple ALBUMARTIST tags), the order in which the album artists are displayed in does not align with the order of the tags in my files. It is instead sorted alphabetically.
EXAMPLE:
Album: Her Loss by Drake and 21 Savage
Tags: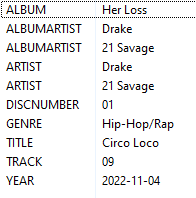 Drake first as both ARTIST and ALBUMARTIST, 21 Savage second
Meanwhile Audirvana sorts the artists alphabetically, resulting in:

A similar problem arises in the Artist field in Audirvana, where the order also doesn't align with my tags: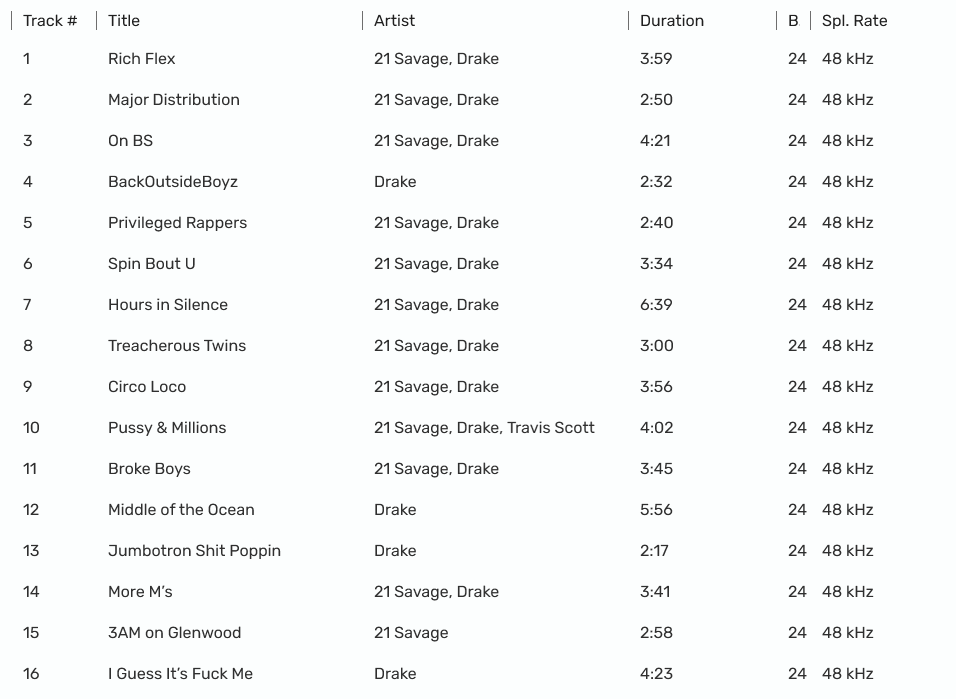 Is there a way to resolve this? Do the files need to tagged in a different way?
I have many such albums, so a way to fix this in bulk would be appreciated.
Thank you for any help