Hello,
1- When I opened TIDAL Masters for Peter Gabriel for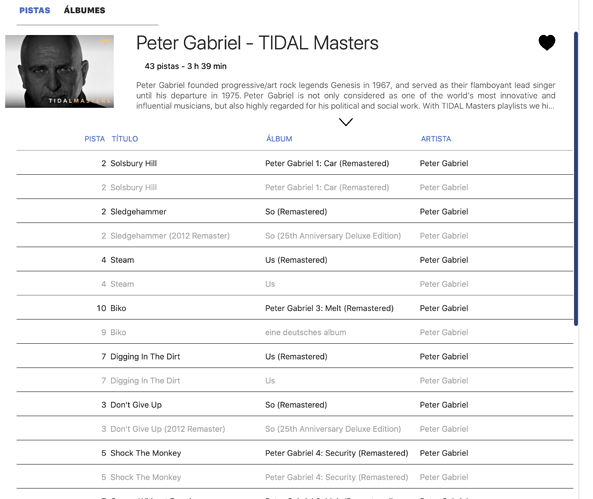 example all of the songs are duplicated and one is grayed out.
2- Some albums show all the songs but some are greyed out, those greyed out are not playable. However, if I open the same album directly on TIDAL all songs for the same album are playable. What is going on?