I may not be the first to point this out, so I apologise if this problem has already been flagged.
I use Audirvana 3.5.42 on a Mac Mini (late 2012) with MacOs Catalina 10.15.7.
If I make a search, example "Rumanian folk dances".
As all search it returns a result presented as "tracks", "albums", "artists" and "composers".
I must here specify that I am not doing a search on Qobuz or Tidal, but on the main library of locally stored set of music files.
If I choose the "Tracks" and click "see all", a list of tracks is displayed. So far so good.
If I want to alter the ranking of the tracks in the list by clicking any of the column headers "title", "album", "artist", etc… nothing happens, the list remains unaltered.
Here is a screenshot where I have attempted to order the tracks by album; please notice the arrow next to the "album" header .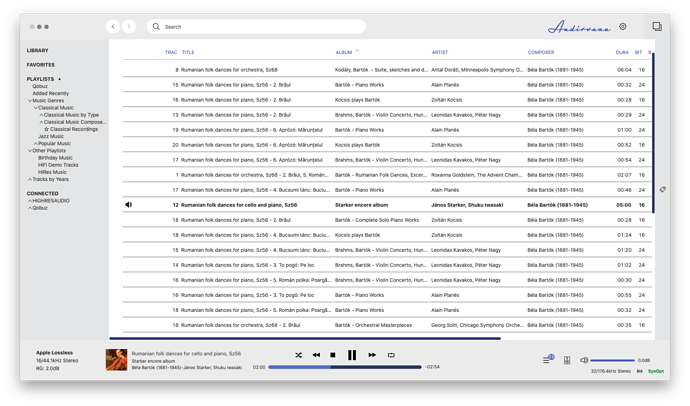 Could anyone advise?