One of the saddest parts of Audirvana is the user interface.
When I'm inside an album or playlist, I can't see which tracks are liked. I have to hover the cursor over the tracks.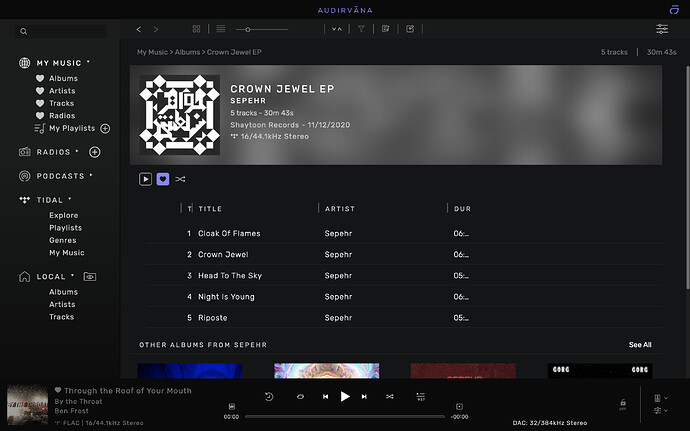 And one more thing. I've never seen that before. But play and like buttons are displayed next to each other. It's not a big deal to click on like instead of play button. I cry every time.