By default there is a 'Recently added' playlist under 'My Playlists'. However, it is not displaying any tracks, and I have synched and added tracks in the last few days that are showing in my local library.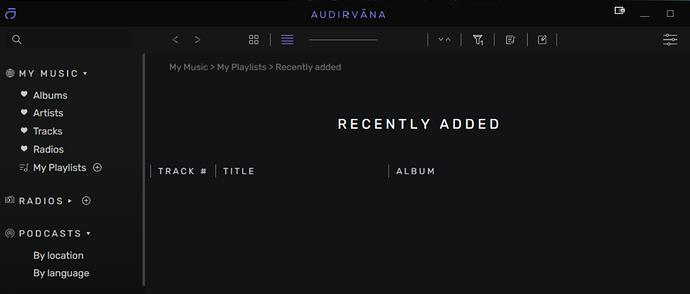 I tried to manually create a playlist using filters to bring in recently added content. According to a post in this thread there should be a filter for 'Added date'. However, I am not seeing an option for 'Added date' when I click on the dropdown menu.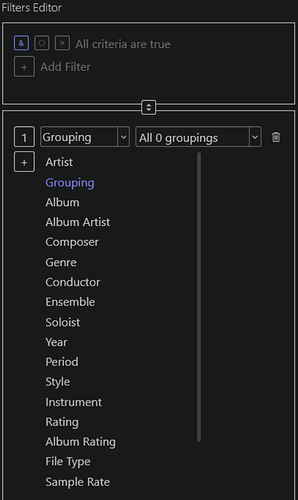 I'm on latest Windows version. Am I missing something?