Hi !
It's never easy to know which track from which album is being played by Audirvana, especially when using Audirvana Remote, but not only.
Also I have a suggestion to make concerning the ergonomics of Audirvana 3.5: why not allow to display automatically, as soon as a track, an album or a playlist is played, the window of the miniplayer over the main page of Audirvana rather than on the Windows desktop (or Mac …), even if it means providing a related function in the settings? Example below:
Bonjour !
Ce n'est jamais facile de savoir quelle piste de quel album est en train d'être lue par Audirvana, surtout lorsqu'on utitilise Audirvana Remote.
Aussi j'ai une suggestion à faire concernant l'ergonomie d'Audirvana 3.5 : pourquoi ne pas permettre d'afficher automatiquement, dès la mise en lecture d'une piste, d'un album ou d'une playlist, la fenêtre du miniplayer par dessus la page principale d'Audirvana plutôt que sur le bureau de Windows (ou du Mac …), quitte à prévoir une fonction s'y rapportant dans les settings ? Exemple ci-dessous :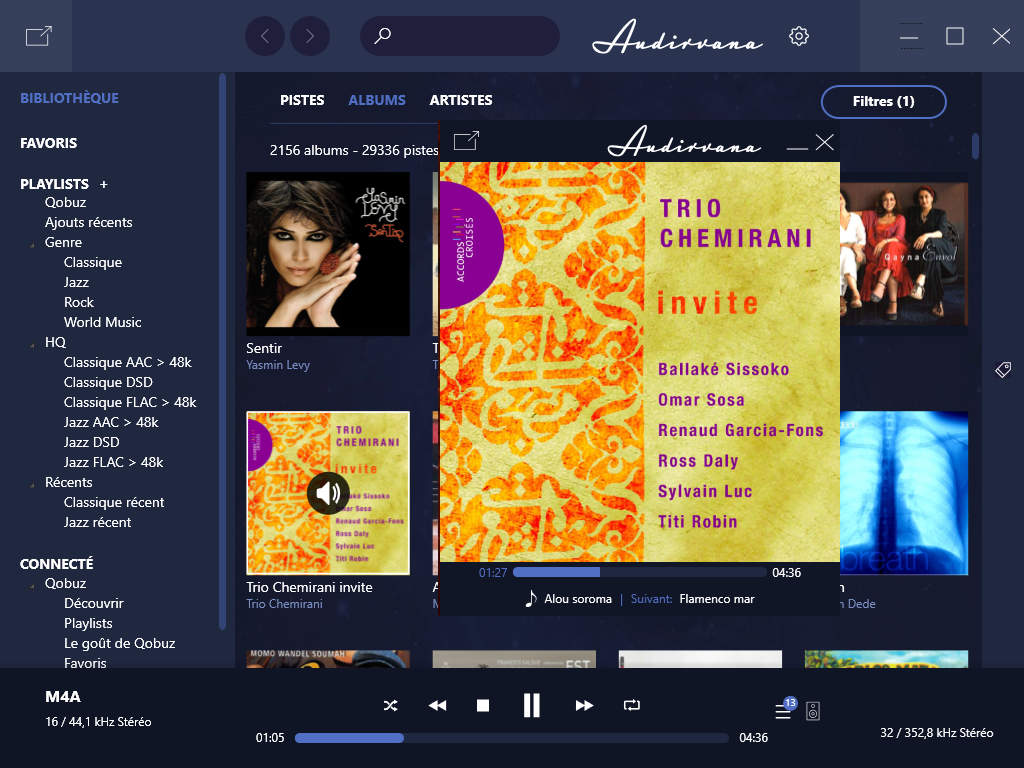 Gilles