Hello!
Just installed Audirvana Origin and tried to play one track, It prompted to install SysOptimizer, then ended up getting this error.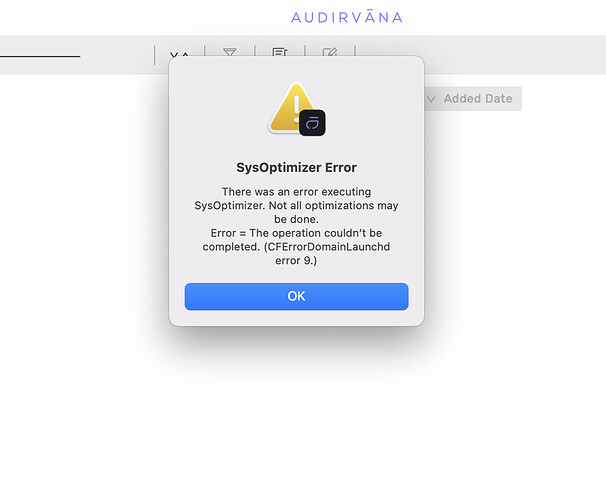 My environment is as follows:
macOS 12.3.1 (21E258)
MacBook Air (Retina, 13-inch, 2020)
1.2 GHz Quad-Core Intel Core i7
16 GB 3733 MHz LPDDR4X
I have followed some of the previous topic suggestions of deleting LaunchDaemons and PrivilegedHelperTools items, reboot and retry. But was not successful.
Hope there is a fix. Thanks.