Hi !
When using DLNA, if I skip one track, Audirvana gets confused. I'm playing track 1, and decide it's not for me so I skip it. Audirvana then plays track 2, as expected. But then will skip track 3 and play track 4.
In the meantime, as soon as I decide to skip a track, Audirvana will often show the wrong track playing. See on the attached picture, it's (really) playing "Reflections", but the playlist shows "Captured". Remote often does that as well.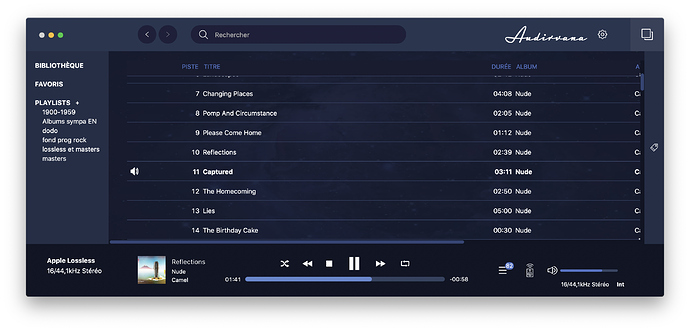 Because of this behaviour, it's hard to know which track is playing or is about to be played, and it makes the problem even worse because we skip the wrong one, see another wrong one, etc.
I've been experiencing this bug for quite a while.
I'm streaming local ALAC files through ethernet at a musiccast Yamaha WXC-50).
I've experienced it with Tidal as well.